National Theatre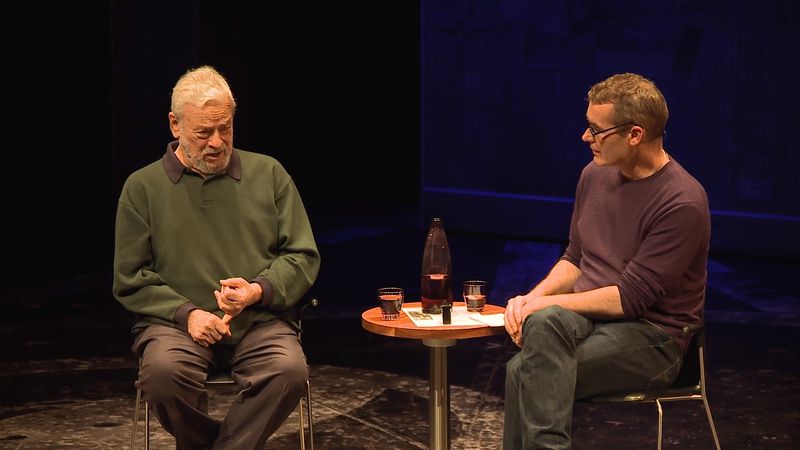 Genesis Music Theatre Group
The Genesis Foundation supports the National Theatre's Genesis Music Theatre Group. The programme plays a vital role in the NT's strategy to prioritise support for the next generation of musical theatre production and to enhance opportunity, structure and rigour around music theatre work in the UK.
This programme is a key part of the National's New Work Department and the first of its kind at the National Theatre. Since 2017, invited playwrights and composers from across the UK meet at the NT Studio monthly to study an aspect of music theatre, learning from the classics in order to gain the tools to take the form onwards. The group has had the opportunity to meet with Broadway and West End icons such as Stephen Sondheim and Joel Fram.
Music has always played an important part in the work of Rufus Norris, artistic director of the National Theatre. He strongly believes that the future of music theatre rests in fostering successful, collaborative partnerships that can sustain over the long term, while providing time and space for private development of ideas. The Foundation's support of Rufus Norris began in 2003 when he was the first Genesis Young Director at the Young Vic.
Find out more about the partnership on the National Theatre's website and in the video below.
---