Alissa Firsova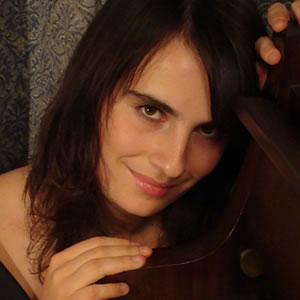 Commissioned by the Genesis Foundation, Alissa Firsova's Stabat Mater was premiered by The Sixteen and Harry Christophers at two separate concerts on 4 June 2014. The work forms part of the Genesis Foundation's Stabat Mater 2014: Spirit, Strength and Sorrow project where The Sixteen and Harry Christophers performed the world premieres of three new Stabat Maters by Alissa Firsova, Tõnu Kõrvits and Matthew Martin at a free lunchtime concert at LSO St Luke's and at a private event hosted by the Genesis Foundation at the Victoria and Albert Museum.
The three composers bring three very distinct voices to the traditional Stabat Mater text. Alissa Firsova's intricate harmonic language is derived from examples of Russian orthodox music and echoes the complexities of the text.
The new commissions are part of a long-standing partnership with The Sixteen and Harry Christophers to commission and record new sacred choral music. In 2011, the Foundation commissioned Ruth Byrchmore, Tarik O'Regan and Roderick Williams to write music to poetry of the Spanish Mystics and in 2008, James Macmillan, Roxanna Panufnik and Will Todd wrote music to settings of Padre Pio's Prayer. These three new Stabat Maters were then recorded for release on The Sixteen's own label CORO in 2015.
Alissa Firsova is a young composer, conductor and pianist. After winning the BBC/Guardian/Proms Young Composer Competition in 2001 at the age of 14, Alissa received numerous commissions, culminating in a commission for the 2010 Proms festival to do a transcription for the Royal Philharmonic Orchestra's Bach Day, which was conducted by Andrew Litton and broadcast live on BBC 2. Her music was also performed and toured by Imogen Cooper, Henning Kraggerud, Dante Quartet, Seattle Chamber Players and the Philharmonia Soloists.
---