Almeida Theatre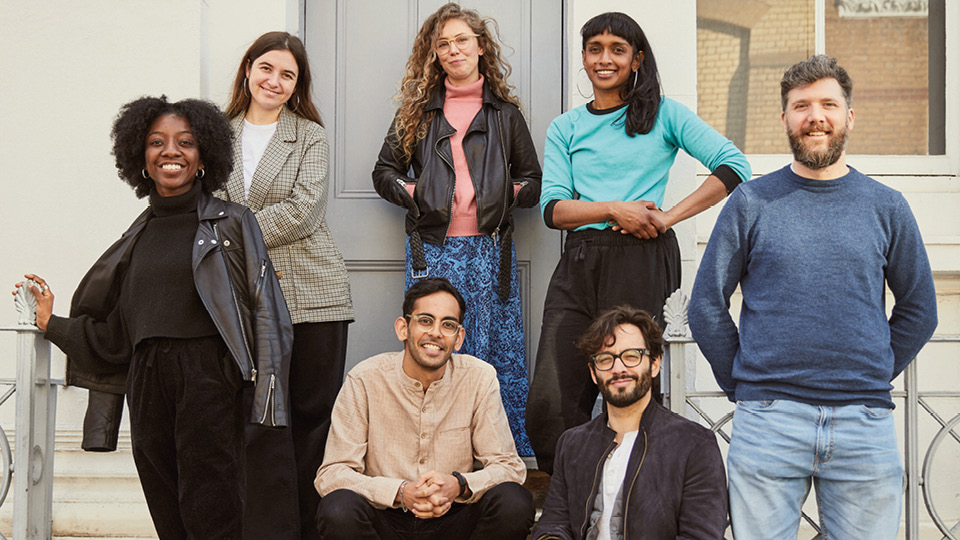 2021/22 Genesis Almeida Playwrights:
Eno Mfon, Ava Pickett, Sid Sagar, Molly Taylor, Uma Nada-Rajah, Josh Elliott, Michael John O'Neill (c) Ian Hippolyte
Genesis Almeida New Playwrights, Big Plays Programme

In 2019 the Almeida Theatre, home of the very best new writing under the leadership of Rupert Goold, created a comprehensive programme to support emerging writers, with a particular focus on people from underrepresented or marginalized communities: the Genesis Almeida New Playwrights, Big Plays Programme.
The  Genesis Almeida New Playwrights, Big Plays Programme is an annual programme that supports emerging and mid-career writers to develop new plays for larger stages. The aim of the programme is to provide a springboard for writers to expand the scale, scope and ambition of their work and to create plays of wide cultural resonance.
Each writer on the programme is identified by the Almeida and commissioned to develop a new play, with guidance and dramaturgical support from the Almeida's Literary Manager and artistic team. Over the year the writers also attend masterclasses led by established British and international playwrights and an extended research and development workshop.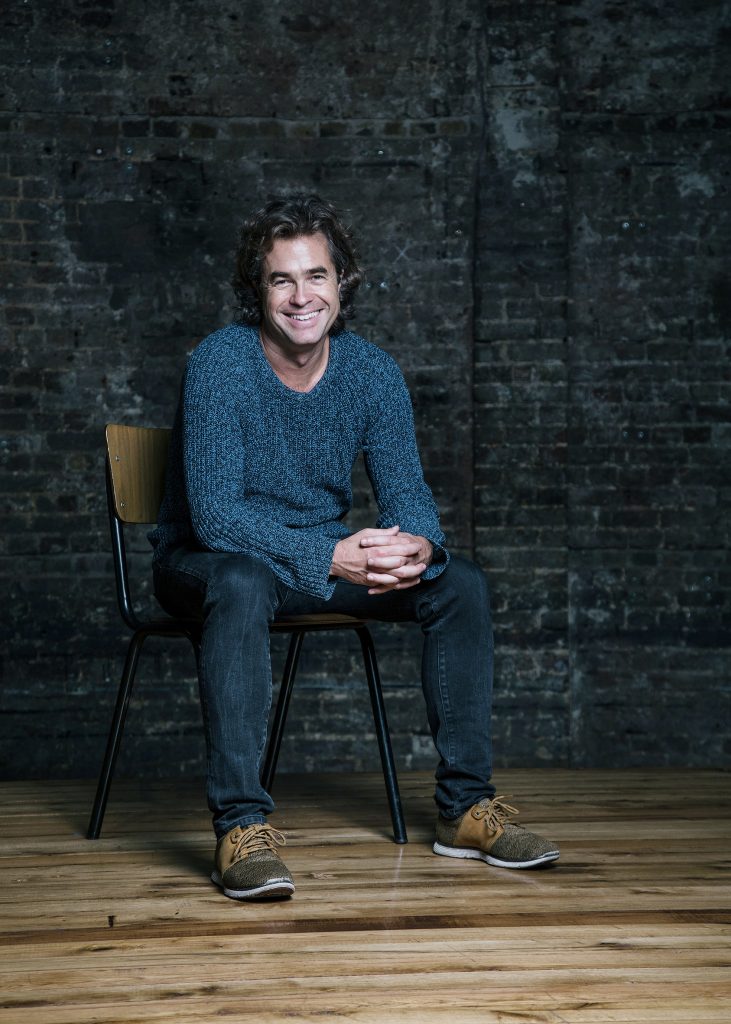 "Through masterclasses delivered by a range of brilliant artists, our Genesis Almeida writers have received advice on a variety of different aspects of playwriting, such as form, structure, visualisation, and transitioning from smaller to larger-scale work. These lessons will have directly fed into the plays that they are currently developing for the Almeida."
Rupert Goold CBE
Artistic Director, Almeida Theatre
The Genesis Almeida writers benefit from:
• A monthly script club led by the Almeida's Literary Manager
• Six direct grants for emerging writers identified by the Almeida
• Six workshops/readings or equivalent research support to enable emerging writers to develop their work
• 11 monthly masterclasses with established playwrights, dramaturges and other leading creatives.
 The  Genesis Almeida Playwrights for 2023-25 are:
Georgia Bruce
Shahid Iqbal Khan
Martha Loader
Nikhil Parmar
Eoghan Quinn
Kirsty Rider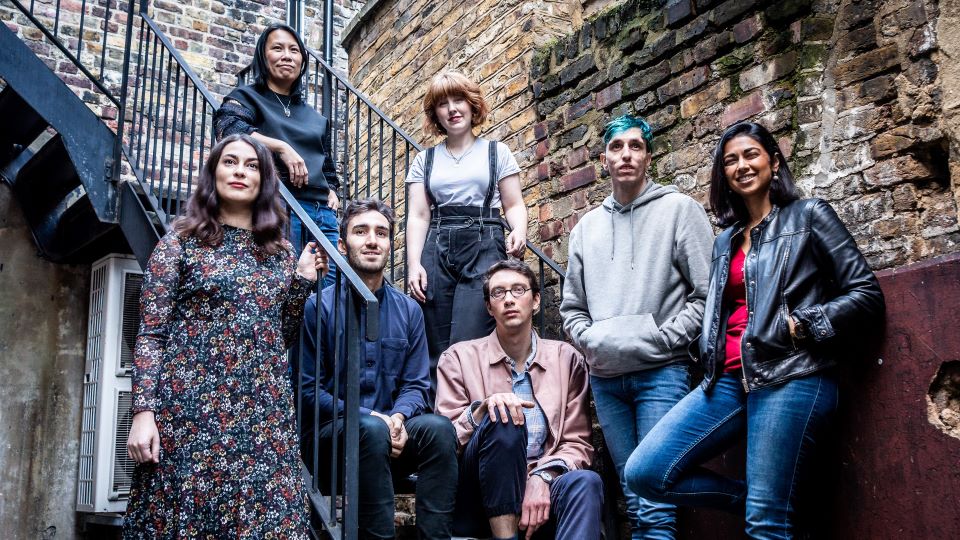 2019/20 Genesis Almeida Playwrights:
Kendall Feaver, Sami Ibrahim, Charley Miles, Amy Ng, Iman Qureshi, Sam Steiner and Ross Willis (c) Robin Fisher