Jewish Book Week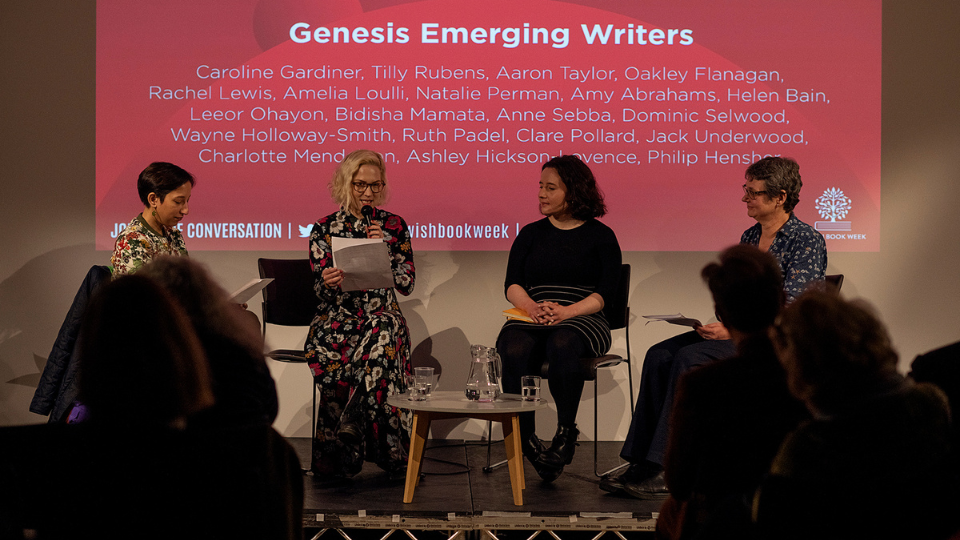 In 2021 the Genesis Foundation and Jewish Book Week (JBW) launched the Genesis Jewish Book Week Emerging Writers' Programme to champion and support emerging writers in the UK. The programme offers bursaries and mentorship to ten emerging writers over 18 years of age, of any background, writing fiction, non-fiction and poetry.
The ten selected emerging writers in the 2023/24 programme are:
Sean Gilbert, Mariyam Karolia, Harriet Matthews, and Susan Royston (fiction)
Sharon Kanolik, Angus Reilly, and Eleanor Thom (non-fiction)
Beth Frieden, Michael Mullen and Evie Ward (poetry)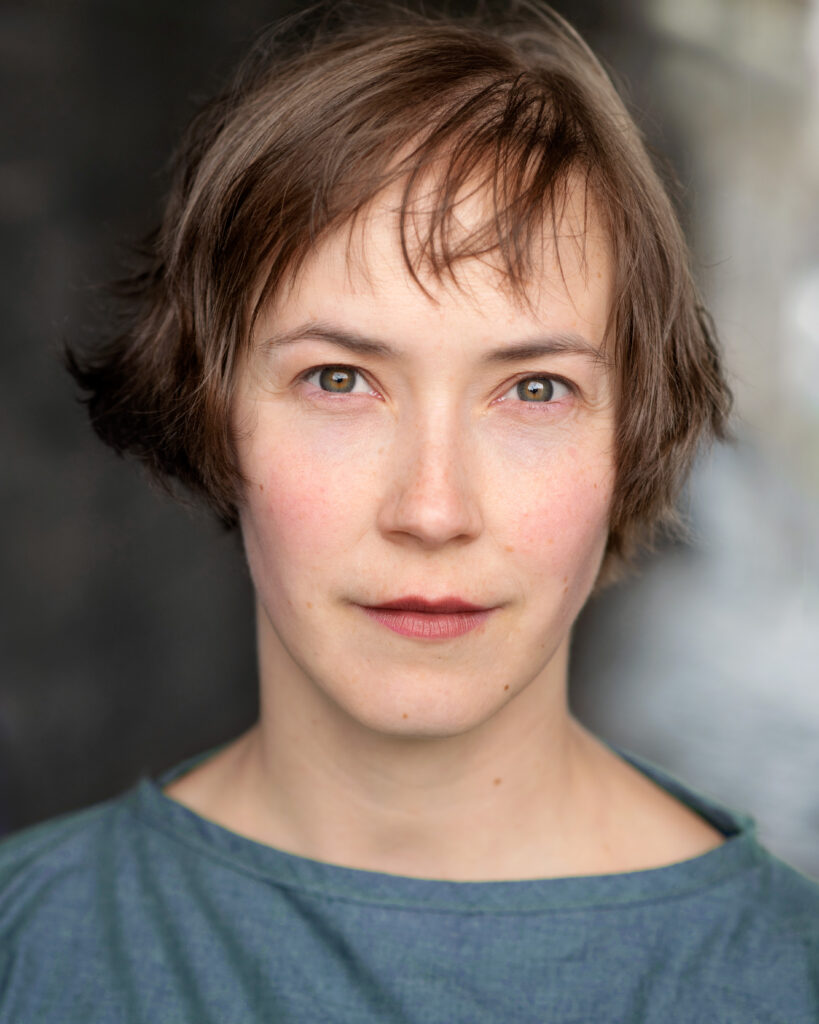 Mentors participating in the 2023/24 programme are:
Julie Cohen, Ruth Gilligan, Adam Lebor, and Sophie Mackintosh (fiction); Helen Fry, Viv Groskop, and Keiron Pim (non-fiction); Sarah Blake, Jen Calleja and Michael Pedersen (poetry).
"We are delighted to be working with the Genesis Foundation in offering mentorship and support to emerging writers. […] This new programme seeks to […] develop the careers of new writers from all backgrounds. We are tremendously excited to discover the poets, authors and journalists who will form the Genesis Emerging Writers cohort […]".
Claudia Rubenstein
Director, Jewish Book Week
---
Previous participants were:
2022/23
Mentees: Oakley Flanagan, Rachel Lewis, Amelia Loulli and Natalie Perman (poetry); Amy Abrahams, Helen Bain and Leeor Ohayon (fiction); Caroline Gardiner, Tilly Rubens and Aaron Taylor (non-fiction)
Mentors: Ashley Hickson-Lovence and Charlotte Mendelsson (fiction); Bidisha Mamata and, Anne Sebba, and Dominic Selwood (non-fiction); and Wayne Holloway-Smith, Ruth Padel and Jack Underwood (poetry).
Read more about the 2022/23 cohort
2021/22
Mentees: Sara Doctors, Sophie Dumont, Madeleine Dunnigan, Linda Ford, Philip Glassborow, Fiona Monahan, Eleanor Myerson, Julie Noble, Karen Skinazi and Guy Stagg.
Mentors: Tracy Chevalier, Benjamin Markovits and AD Miller, (fiction); Sam Leith and Kavita Puri (journalism); Caroline Moorehead, George Prochnik and Cathy Rentzenbrink (non-fiction); and Sophie Herxheimer and George Szirtes (poetry).
Read more about the 2021/22 cohort
---
Alumni updates
Achievements from our emerging writers alumni include:
Linda Ford's debut collection Lucent being published in autumn 2022 and Arts Council England (ACE) is funding research and development for a new poetry sequence.
Philip Glassborow's musical One Kid, Two Farthings, based on Wolf Mankowitz's A Kid For Two Farthings, being performed in conjunction with the Museum of London's next major exhibition Fashion City.
Helen Bain being shortlisted for the Lucy Cavendish Fiction Prize 2023.
Fiona Monahan completing her book, including a foreword by her mentor, biographer Caroline Moorehead.
Madeleine Dunnigan being represented by Emma Paterson at Aitken Alexander and a draft of her book was a finalist for the Mslexia First Novel Award 2023.
Oakley Flanagan's G&T being published published by Out-Spoken Press in summer 2023.
Aaron Taylor won a 2023 Churchill Fellowship for his research and is now represented by Natasha Fairweather at RCW.
E.K. Myerson's The Desire for "Syria" in Medieval England being published by Cambridge University Press.
---
Jewish Book Week's Literary Festival
2022-23 cohort | March 2023
2021-22 cohort | March 2022