Genesis Conversations
Genesis Conversations is a series of free discussions, which gather cultural leaders and rising talent in the arts to discuss key issues in today's cultural world. The current series has been hosted in partnership with the National Theatre and Bristol Old Vic.
These discussions are free events, and those who aren't able to attend in person can either watch the playbacks or highlights on the Genesis Foundation YouTube channel.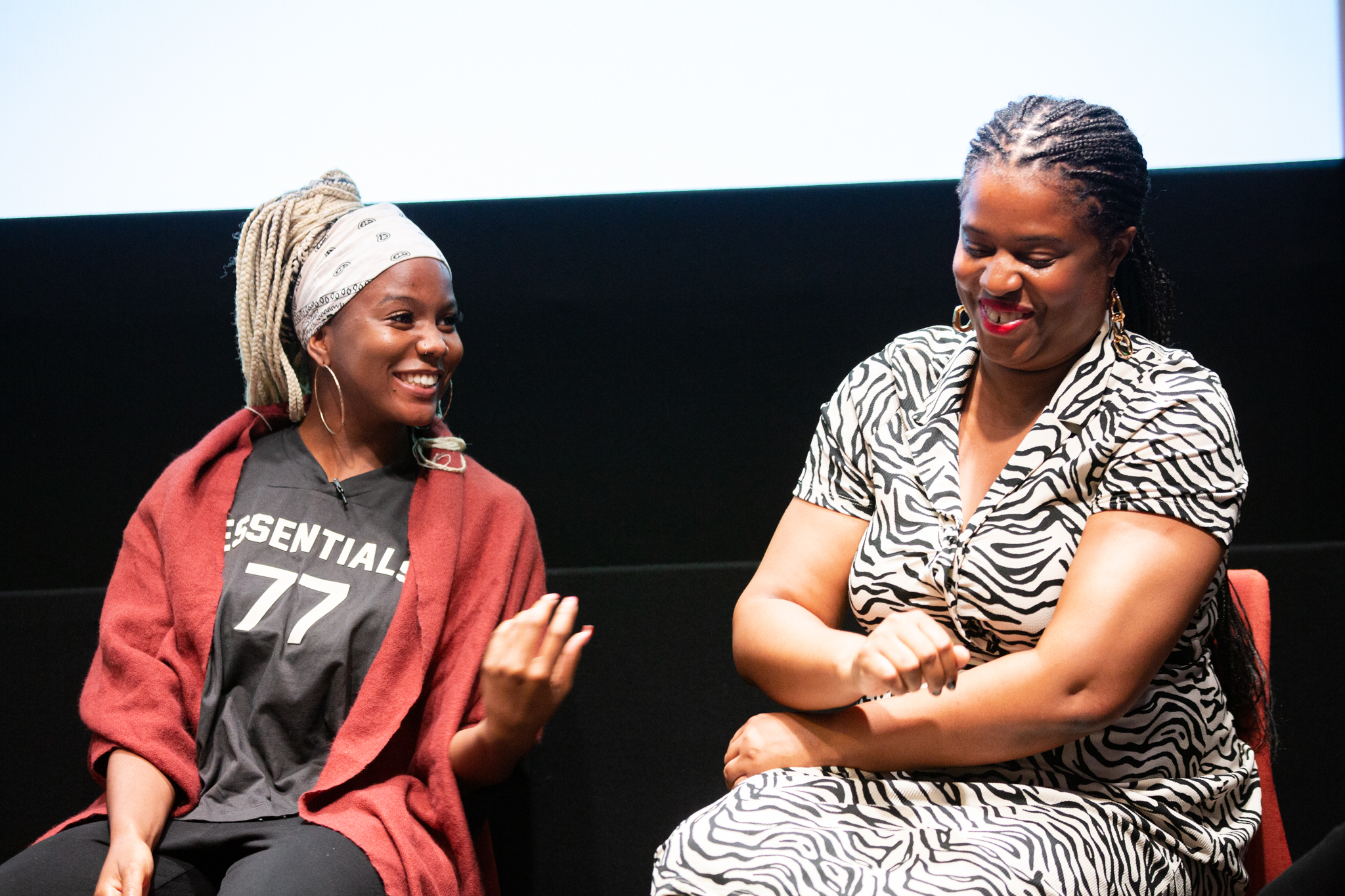 "These talks are intended as free resources of the highest quality for artists to thrive in an increasingly tough industry. Providing healthy debates on key issues of our time, an exchange of ideas and practices from emerging artists as well as established, well-known figures, the Genesis Conversations aim to equip audiences with a new perspective and hopefully useful advice to take their practice forward."
John Studzinski, Founder and Chairman of the Genesis Foundation
---
Current series…
'What Next for New Writing', Bristol Old Vic | October 2023
'The Future of British Musical Theatre', National Theatre | September 2023
In partnership with the National Theatre, the Genesis Foundation hosted 'The Future of British Musical Theatre' in the theatre's Cottesloe Room.
Panellists were Robert Hastie (Artistic Director, Sheffield Theatres), Maimuna Memon (writer, composer, musician and actor) and Tali Pelman (Group Creative Managing Director, Stage Entertainment), Chaired by the National's Artistic Director and CEO Rufus Norris.
Our panel discussed the current issues surrounding funding UK musical theatre projects, how America takes the art form more seriously and why musical librettos should be included in the national curriculum.
Read The Stage's overview of the discussion
Read Rob Hastie in The Stage on why musicals should be included in the national curriculum
---
Previous series…
'People Make Places', Greater London Authority | June 2023
Live at Greater London Authority, our panel discussed 'PEOPLE MAKE PLACES': exploring the role of art and culture in placemaking and regeneration.
With Sanaz Amidi (Chief Executive, Rosetta Arts), Dr Gus Casely-Hayford OBE (Director, V&A East), Nadia Fall, (Artistic Director, Stratford East), Amanda Parker (Vice Chair, Mayor's Culture Leadership Board) and East London based artist Bob and Roberta Smith OBE, and chaired by journalist Brenda Emmanus OBE, the discussion focused on the responsibility of artists and arts organisations in shaping a city.
'Arts in a Time of Crisis', Bristol Old Vic | November 2022
In partnership with Bristol Old Vic, the Genesis Foundation hosted 'Arts in a Time of Crisis' in the theatre's front-of-house 'Courtyard' space.
Panellists were Angie Bual (Creative Director and Joint CEO of Trigger), Shami Chakrabarti (human rights lawyer and Chair of The Gate theatre), Sado Jirde (Director of Black South West Network), Vanessa Kisuule (poet), Alan Lane (Artistic Director of Slung Low). Chaired by Tom Morris (Artistic Director of Bristol Old Vic from 2009-2022).
This Conversation was particularly relevant as it was held in the week following Arts Council England's NPO funding announcement for the next three years.
Read The Stage's piece on the discussion
'Networks', Barbican | September 2022
The first in the new series of Genesis Conversations was held at the Barbican, London, on 20 September 2022, and was available to attend both in person and online. The panel was chaired by Will Gompertz (Artistic Director, Barbican), in conversation with Sue Emmas (Associate Director, Genesis Network, Young Vic), Jack Gamble (Director and CEO, Public Campaign for the Arts), Pip Jamieson (Founder and CEO, The Dots), Shanice Mears (Head of Talent, The Elephant Room), Jamie Njoku-Goodwin (Chief Executive, UK Music), & Audrey Solvar (Founder, Black Creators Matter).
The panel debated 'Networks': the benefits, the challenges, and how to set up and sustain your own.
Genesis Conversations originates from the Foundation's Cultural Conversations series in partnership with Alderman William Russell, the former Lord Mayor of the City of London. Read more about Cultural Conversations.