What We Do
Established by John Studzinski in 2001, the Genesis Foundation works in partnership with leaders of prestigious UK arts organisations such as the Almeida Theatre, LAMDA, the National Theatre, The Sixteen and the Young Vic.
Its largest funding commitment is to programmes that support directors, playwrights, actors and musicians in the early stages of their professional lives.
"The Genesis Foundation will continue to focus on partnerships that create long-standing results and relationships."
– John Studzinski
---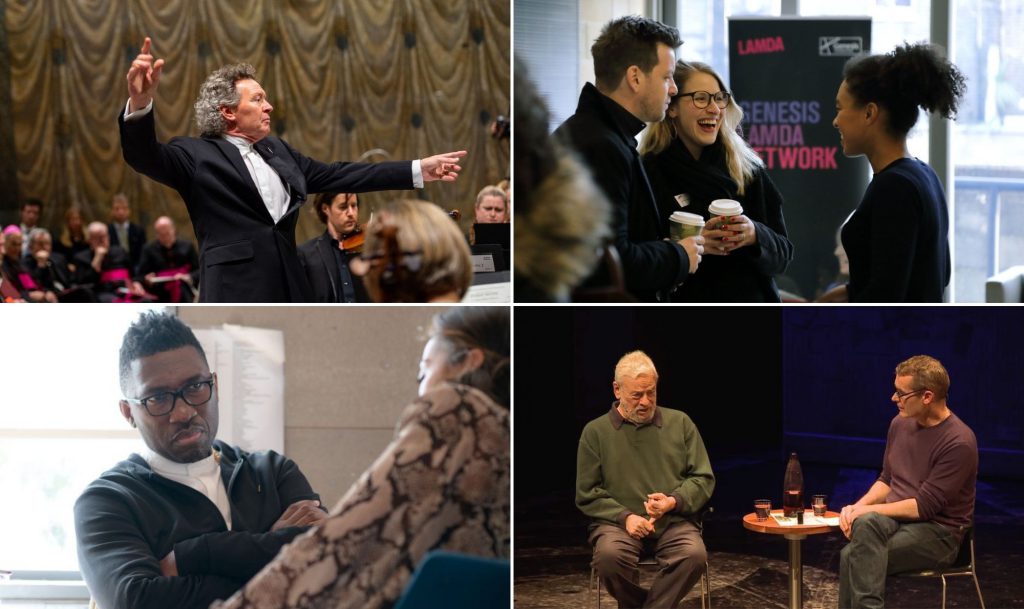 The Genesis Foundation awards the bi-annual Genesis Prize to outstanding mentors of young artistic talent; it is the only arts award to focus on mentors and the vital role they play in an artist's development.
The theme of art & faith increasingly characterises aspects of the Foundation's work. Recent highlights include sponsorship of the Royal Academy of Arts Bill Viola / Michelango: Life, Death, Rebirth exhibition, the British Museum's Living with gods exhibition, the performance in the Sistine Chapel of James MacMillan's Stabat mater and commissions based on the Eton Choirbook. The Genesis Foundation has to date commissioned more than 20 sacred music works, several by James MacMillan, for Harry Christophers and The Sixteen who have performed and recorded these new works over the past decade.
In 2016, the Foundation celebrated its 15th Anniversary. The digital version of the anniversary book includes an overview of the projects the foundation has supported over the past 15 years.
---
"The idea behind Genesis is very much about nurturing young artists. It's not about sponsoring individual plays or art shows. It boils down to someone showing trust in you, mentoring you and developing you."
– John Studzinski