Genesis Kickstart Fund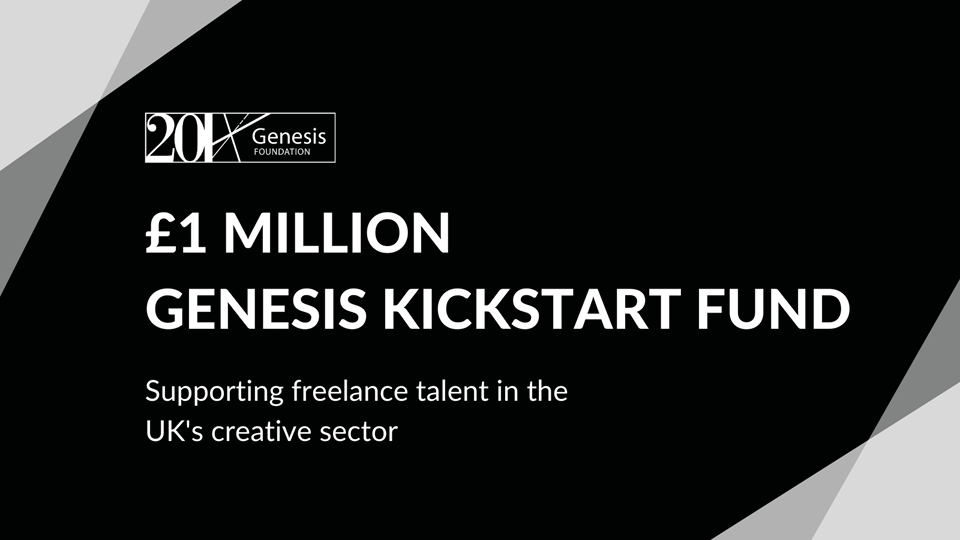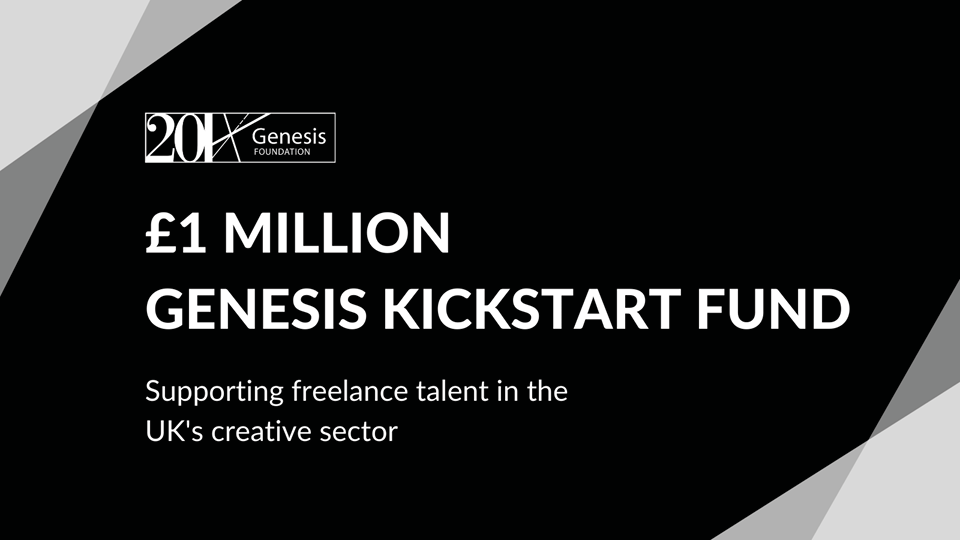 On 14 October 2020, the Genesis Foundation announced the Genesis Kickstart Fund, a £1 million fund launched by John Studzinski CBE, Founder and Chairman of the Genesis Foundation, to support freelancers in the creative sector.
The fund will be rolled out in 2021, to mark the 20th anniversary of the Foundation. It is designed to enable outstanding freelance artists to stay on their career paths and explore new possibilities in a world radically altered by Covid-19.
The Genesis Kickstart Fund will generate structured, project-based work opportunities for a diversity of freelance creative professionals. They will earn an income as they participate in future-facing projects while continuing to build their careers and professional networks. The first projects are expected to go live in Spring 2021.
John Studzinski CBE said: "COVID-19 has changed the world for all of us. At this crucial juncture we cannot afford to risk losing a whole generation of outstanding creative talent through lack of opportunity. The pandemic has been especially challenging for freelancers in the arts and creative sector. The Genesis Foundation's Kickstart Fund will bring vital new opportunities for creative professionals through exciting projects run in collaboration with respected arts organisations. As we approach our 20th anniversary, we continue our long-term strategy of affirming human dignity through the arts, one person at a time."
The Advisory Council
The Genesis Kickstart Fund will be steered by its Advisory Council, which includes over 30 distinguished artistic leaders.
The members of the Advisory Council, chaired by John Studzinski, will contribute in a variety of ways. Some will scout high-quality, inclusive, and innovative artistic projects to involve freelance creative professionals across the UK, while others will select the most promising and relevant projects to receive grants of £10,000 and up. Certain members of the council will also mentor the freelance creatives who have received project grants.
The members of the Council, assigned to disciplinary sub-committees, are as follows:
Music
Harry Christophers CBE – Founder and Conductor, The Sixteen
Polly Graham – Artistic Director, Longborough Festival Opera; Genesis Opera Director
Tanya Joseph – Board Member, London Philharmonic Orchestra
Sir James MacMillan CBE – Composer
Kathryn McDowell CBE – Managing Director, London Symphony Orchestra
Jamie Njoku-Goodwin – Chief Executive, UK Music
Marie-Sophie Willis – Chief Executive, The Sixteen
–
Theatre & Film
Samuel Barnett – Actor, Genesis LAMDA Scholar
Barbara Broccoli OBE – Producer, EON Productions – SPECIAL ADVISER
Benedict Cumberbatch CBE – Actor, LAMDA President
Rupert Goold CBE – Artistic Director, Almeida Theatre
Kwame Kwei-Armah OBE – Artistic Director, Young Vic Theatre
David Lan CBE – Writer, Theatre Producer
Rufus Norris – Artistic Director, National Theatre
Abubakar Salim – Actor, Genesis LAMDA Scholar
Abdul Shayek – Artistic Director and Joint CEO, Tara Arts
Dame Janet Suzman – Actor, LAMDA Vice-President
–
Dance
Farooq Chaudhry OBE – Co-Founder and Executive Producer, Akram Khan Company
Stina Quagebeur – Dancer and Choreographer, English National Ballet
–
Art/ Photography
Michael Armitage – Artist
Emma Bowkett – Director of Photography, FT Magazine
Chris Levine – Artist
Frances Morris – Director, Tate Modern
Renee Odjidja – Curator: Youth Programmes, Whitechapel Gallery
Grayson Perry CBE RA – Artist – SPECIAL ADVISER
Rebecca Salter PRA – President, Royal Academy of Arts
Yinka Shonibare CBE RA – Artist
–
Arts Leaders and Champions
Harriet Capaldi – Managing Director, Genesis Foundation
Jan Dalley – Arts Editor, Financial Times
Jemma Read – Head of Philanthropy, Bloomberg
John Studzinski CBE – Founder and Chairman, Genesis Foundation
Veronica Wadley, Baroness Fleet – Chair, Department for Education's Expert Panel for the Model Music Curriculum
Press coverage for the Genesis Kickstart Fund announcement can be viewed here.
Press coverage for the Advisory Council announcement can be viewed here.
To support the Genesis Kickstart Fund, please donate here.