No.11 | Aide-mémoire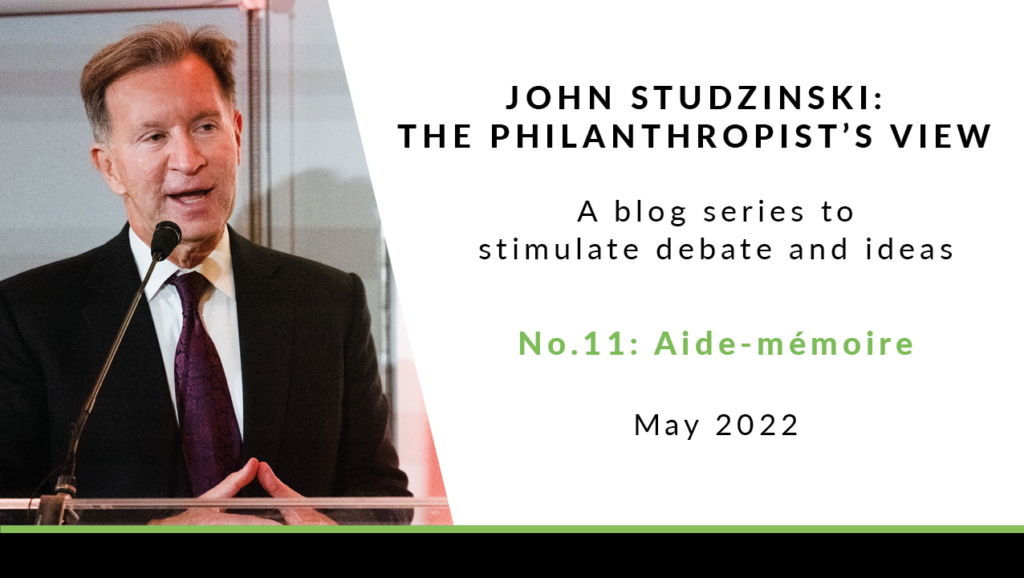 Earlier this spring I visited the Biennale in Venice and found the French Pavilion especially powerful and thought-provoking. It was conceived by Zineb Sedira, an artist with multiple cultural identities: French, Algerian, Berber, Arab and British. The installations in the pavilion explored both the positive and painful aspects of cultural memory. It reminded us that culture is about more than the here and now; it is an expression of experiences and perceptions accumulated over years, decades and centuries.
In a liberal democracy we are at liberty to interrogate and assess the present. We are also free to take a critical stance on the past. One of the ways we do this is through art, whether as creators or as audiences, We can celebrate the past, we can criticise it – we can even condemn elements of it. The fatal mistake would be to deny the past or wipe it from our consciousness. Our duty is to keep our cultural memory intact so that we can continue to learn from it.
Attributes such as nationality and ethnicity play a role in our personal cultural memory, but it cannot be entirely defined – or indeed confined – by geography or genetics. If the world's 'tribes' are to coexist peacefully, and ideally constructively, they need to gain an understanding of each other's cultural memory. They also need to learn to respect it, even if they are not necessarily in sympathy with it.
Democracy continues to be challenged around the world, as the war in Ukraine is currently making all too clear. Authoritarian governments regularly choose simply to revise or erase history in keeping with their agenda. Even in free societies there is a growing movement to 'cancel' phenomena, both past and present, which risk causing distress or offence.
If we are to preserve and propagate democracy, we must cherish the privilege of access to cultural memory in its full breadth and depth, in both its glory and its shame. Equipped with a critically informed understanding of the past, we can participate more fully in creating the cultural memory of the future. We hear much talk these days about 'cancel culture'. If we are hoping the change the world for the better, to further the common good, it is time to foster context culture.
Read other posts in the John Studzinski: The Philanthopist's View series