No. 6 | In with the new
28 September 2021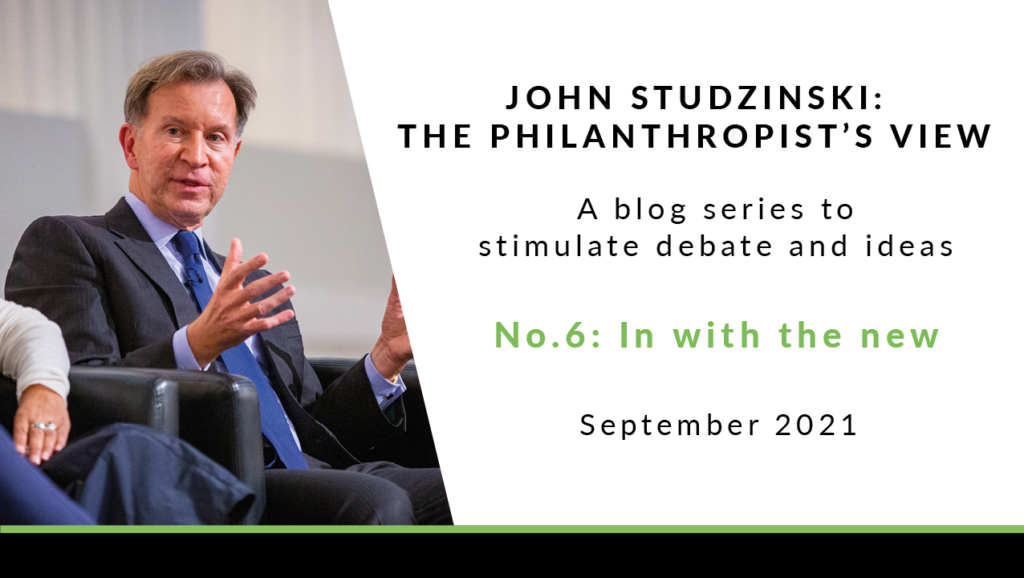 Early autumn is a time for a new start. That 'back to school' feeling never leaves us. This year it's maybe stronger than ever, since life finally seems to be returning to some of its pre-Covid patterns. We might even find ourselves sitting next to complete strangers in a theatre or concert hall, or standing close to them in an art gallery or museum.
But will things ever really return to what we thought of as normal? As we are now discovering, 'normal life' will be a matter of learning to live with an evolving virus. Inevitably, we will need to keep evolving too. In the first instance, we are learning to adapt to radical changes in certain practical and social protocols. In the longer term, it will be about agility and resilience, about working round obstacles and frustrations we didn't encounter pre-pandemic, and about bouncing back when circumstances have conspired against us.
Agility and resilience typify the artists that the Genesis Foundation has nurtured. Part of our mission is to enable them to deal with the vicissitudes of a creative career. The past 18 months have been full of unexpected, potentially overwhelming challenges for them. If, largely through their own determination and resourcefulness, they have made it through relatively unscathed, they are now ready to make their mark on society, and maybe even establish a new order in our cultural ecosystem.
Some of our major cultural institutions, built on long-established models, have been shaken to their foundations by the pandemic. They are still cautiously finding their feet. More than ever, the future vitality of the arts depends on the energy, optimism, adventurous spirit and savvy of a rising generation of creative professionals. They are as diverse in their backgrounds and influences as they are in their interests and philosophies, yet they are also connected and unified in ways unimaginable before the advent of digital media.
It is up to all of us to encourage, guide and support the rising generation in their endeavours. We must also be ready to let them take the lead: there is so much we can learn from them. Over the past few years the world has changed around the cultural establishment. Now, more than ever, it is time to make space for a fresh approach and to be ready to integrate it into our shared future.
Read other posts in the John Studzinski: The Philanthopist's View series