LAMDA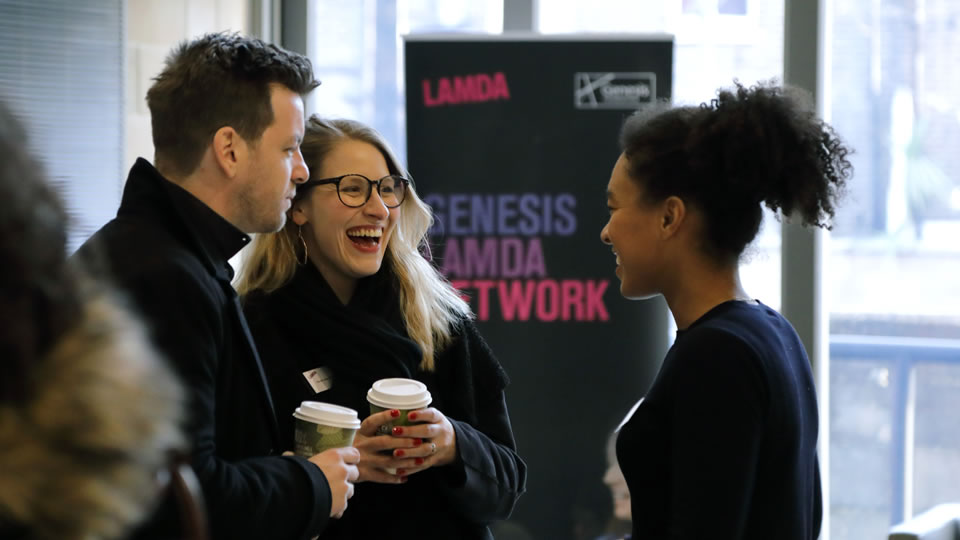 LAMDA (The London Academy of Music & Dramatic Art) is an internationally-renowned drama school, recently named one of the world's top 25 drama schools by the Hollywood Reporter. The Academy is dedicated to the vocational training of actors, stage managers and technicians, directors and designers in the skills necessary to meet the highest demands in theatre, film, radio and TV.
Genesis LAMDA Network
For over 15 years, John Studzinski and the Genesis Foundation have supported LAMDA and in September 2017 the Genesis LAMDA Network was launched, an important new mentoring programme for actors, stage managers and technicians.
The Genesis LAMDA Network pairs a final year student on LAMDA's BA (Hons) Professional Acting, Foundation Degree Professional Acting and Production & Technical Arts courses with an experienced graduate to support them as they enter the industry. The Genesis LAMDA Network forms part of the comprehensive professional preparation LAMDA offers its students to support them beyond graduation and equip them with the skills and knowledge they need to develop successful and sustainable careers in the industry.
Previously, the Genesis Foundation funded the annual Genesis LAMDA Scholarship. Each year a panel headed up by LAMDA Vice-President Dame Janet Suzman DBE, trustee Patricia Hodge, Genesis Foundation's Managing Director Harriet Capaldi and LAMDA's Vice Principal and Head of Acting, John Bashford, auditioned a number of students selected by LAMDA. Genesis Scholars had their tuition fees paid in their entirety over the three years of LAMDA's BA (Hons) in Professional Acting and also received a contribution towards their living expenses.
Recipients of the Genesis LAMDA Scholarship include many leading actors including James Atherton, Sam Barnett and Tom Riley.
Sarah Frankcom, Director of LAMDA, says:
"The Genesis LAMDA Network is something that makes the transition for LAMDA graduates into the industry a positive experience in all sorts of ways. I was aware of the programme advocacy of both graduating actors and mentors whose own professional development has been enriched."
John Studzinski CBE, Founder and Chairman of the Genesis Foundation, says:
"LAMDA is, in my opinion, currently the leading drama school in the UK; it offers the best all-round training for actors and associated theatre professionals."
The 25 Genesis LAMDA Scholars 2001 – 2019