Genesis Foundation prize winner George Turvey commissions new short film by Josh Barrow 
10 October 2023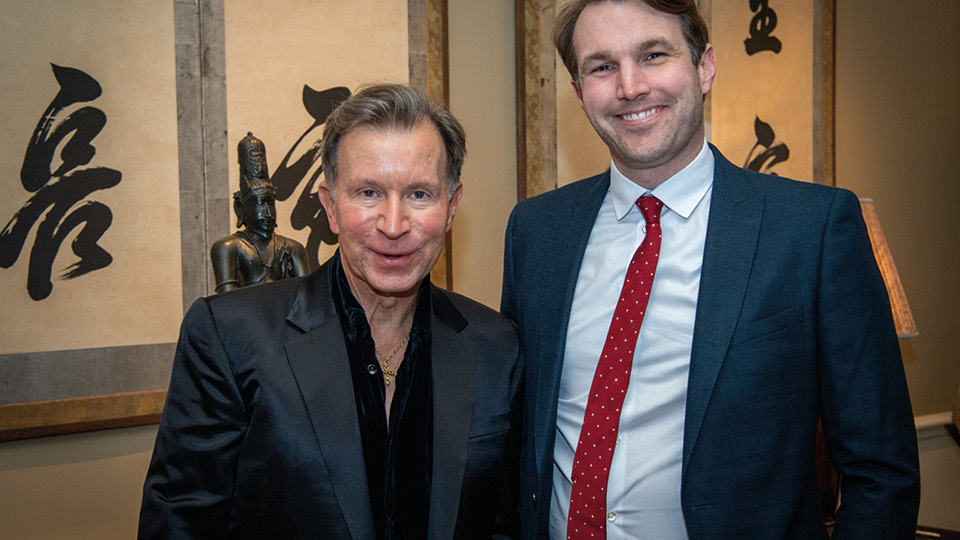 George Turvey, Co-Founder and Artistic Director of Papatango Theatre Company and winner of the 2022 Genesis Foundation Prize, is using part of his Genesis prize money to commission a short film to celebrate 15 years of the Papatango New Writing Prize (the UK's biggest playwriting award).
Actor and writer Josh Barrow, whose script narrowly missed the New Writing Prize shortlist, has been awarded £2,500 by Papatango to create a 10-minute film in partnership with producer Phil Temple at Birdie Pictures, for release in 2024.
The Genesis Foundation Prize, which recognises an outstanding mentor of young artistic talent, was awarded to George Turvey in 2022. George said: "[I'm] so delighted to be able to offer this extra opportunity this year […]. All made possible through the support of the wonderful Genesis Foundation Prize." 
Described by the Evening Standard as a "remarkable unearther of new talent", George, along with colleague Chris Foxon, established the Papatango New Writing Prize in 2009. Since then, it has provided a launchpad for an impressive roster of artists who would not otherwise have found a pathway into theatre, attracting more annual entries than any other playwriting award in the UK and discovering future winners of Oliviers, BAFTAs, Royal National Theatre Foundation, Critics' Circle, Alfred Fagon and OffWestEnd awards.
Read more about this year's Papatango New Writing Prize