The new cohort of Genesis Almeida New Playwrights, Big Plays writers for 2023-2025
20 September 2023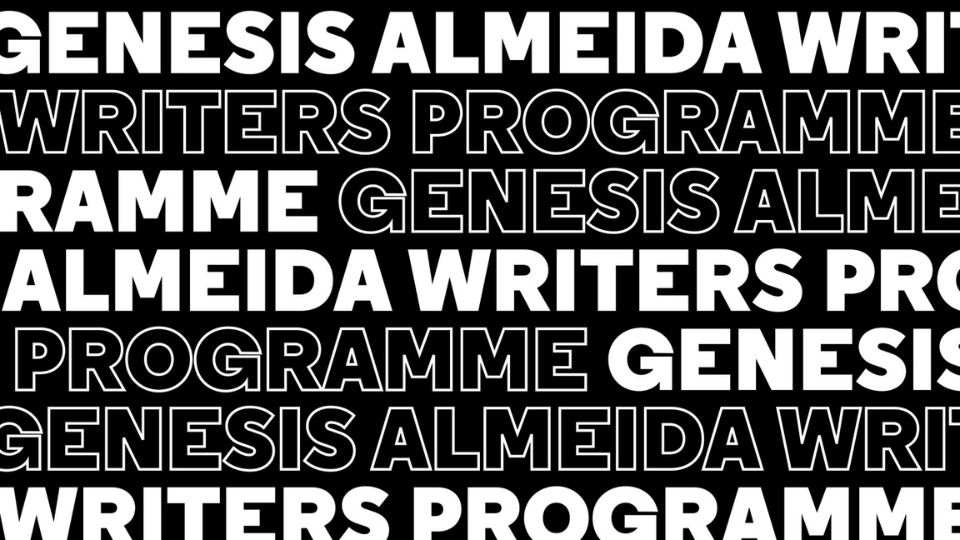 The Genesis Foundation and Almeida Theatre have announced the newest cohort of their Genesis Almeida New Playwrights, Big Plays Programme, a two-year programme that supports emerging and mid-career writers to develop new plays for larger stages.
The Genesis Almeida Writers for 2023-2025 are Georgia Bruce, Shahid Iqbal Khan, Martha Loader, Nikhil Parmar, Eoghan Quinn and Kirsty Rider.
The aim of the programme is to provide a springboard for writers to expand the scale, scope and ambition of their work and to create plays of wide cultural resonance.
The newest cohort will be given the space and time to experiment with form and scale. Each writer on the programme is commissioned to develop one new play and will be given dramaturgical support from the Almeida's Literary Manager and artistic team. The writers will also attend twelve masterclasses led by established British and international playwrights, directors, designers and other creatives, and be given a five-day R&D workshop to develop their commission.
Founder & Chairman of the Genesis Foundation John Studzinski CBE said, "The Genesis Foundation works with its partners to identify specific areas of artistic development that need support. On Rupert Goold's recommendation, we saw the opportunity to fund a programme at the Almeida for writers who are at the stage in their careers when they are ready to tackle big, complex subjects for the main stage. Rupert and his team provide commissions, and invaluable mentoring and networking support for writers on the Genesis Almeida New Playwrights, Big Plays Programme which is now in its third year."
Find out more about the programme