No. 14 | Casting the net wide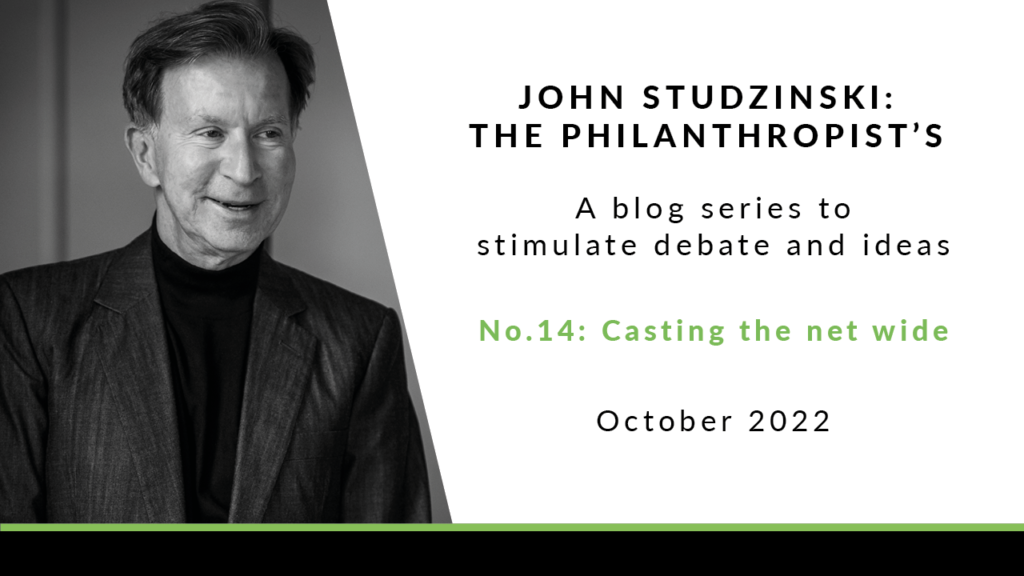 It used to be a matter of a well-thumbed little black book, a bulging Rolodex, prolonged games of telephone tag and maybe membership of a club or two. These days, the professional network lives largely online, thanks to everything from LinkedIn to WhatsApp – or even good old-fashioned email.
Times have changed, but networking remains as important as ever. In fact, the scope of the network has grown as working life has become more fluid. Silos have tumbled, hierarchies have softened and the multi-faceted 'portfolio career' has become an ever more viable option. Digital media – active 24/7 around the world – have empowered us across the board, breaking down barriers, facilitating dialogue and debate, and (when wisely used) speeding access to crucial knowledge and to people with influence.
Networking was the theme of the Genesis Foundation's most recent public 'Conversation'. Appropriately, it was both a live occasion (at London's Barbican) and an online event. The six panellists, all closely involved with the creative community, offered a wealth of insight into the way networks now take shape and function. Human nature doesn't change – we are, after all, essentially social beings – but we need to evolve along with our environment and the tools available to us.
It meant a lot to me to hear one of the panellists – Sue Emmas, Associate Director of the Young Vic – talk about the theatre company's online Genesis Network. It now encompasses 2000 theatre professionals across the UK, but it began life back in 2004 with just 200. During the pandemic it proved its value dramatically, providing a lifeline with online workshops. Sue summed up the values – and the value – of the network by emphasising that its members are not 'led from the top': instead, they mentor each other, mutually building skills and creating professional opportunities. As she said: "The key is to give people agency as opposed to being a gatekeeper."
Other panellists emphasised the importance of taking a purposeful, but generous approach in your networking, and of being ready to engage actively and positively – not just to observe from the sidelines. Inevitably, the online space dominated the discussion, but Audrey Solvar of Black Creators Matter provided the salutary reminder that "real life experiences are irreplaceable – online will always be next best".
She was right. Online communities are just one part of our life. When it comes to putting yourself out there – showing what you're made of, and proving your worth to other people and to yourself – it can't just be a matter of 'screen to screen'. If you really want to get the best out of your network, you must be ready to go face to face.
The next Genesis Conversations, on the theme of 'Arts in a Time of Crisis', takes place on Tuesday 15 November at the Bristol Old Vic. It will also be streamed online.
Read other posts in the John Studzinski: The Philanthopist's View series